Looking for a summer program? Our 3-week summer classes are starting June 8, July 6, and August 3.
See details and enroll to save your spot.
3-Week Accelerated Online Coding Class
The 3-week accelerated course is comprised of 12 1-hour live online coding lesson with an experienced teacher on Monday – Thursday each week. It is an accelerated version of our full course so that you can take full advantage of your school closure and keep the learning going.
Accelerated-courses are available for elementary, middle, and high school students.
Once a course begins, every student at any level enjoys the same benefits:
Who is this for?
These classes are great for students ages 8 -18 who would like to test their interest in coding as well as a live, online class.
During these classes, your child will:
 Get an introduction to coding from a practicing coding professional
 Do hands-on coding exercises
 Get a feel for live, online coding classes
 Learn to code alongside peers (up to 6 other students per class)
 Stay productive during the break!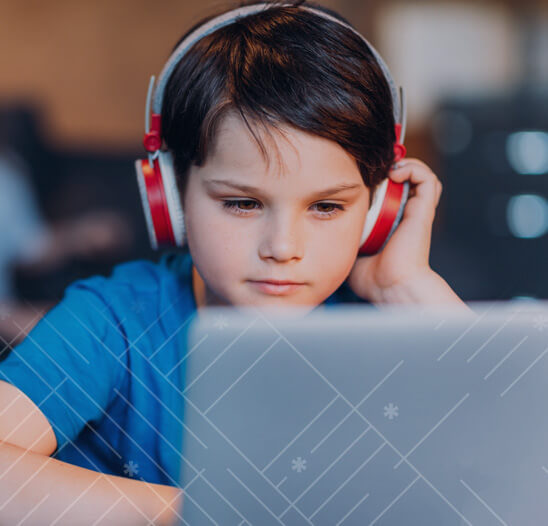 Date & Time
See our full coding program and summer program for dates and times..
Location
Your child will attend our class from the convenience of your home. No driving is necessary. Our classes are delivered live where teachers and students are online at the same time. Teachers and students see, hear and interact with each other in real-time. After sign-up, we will send you instructions for logging into the class at least 24 hours before the class.
Requirements
Computer with an Internet Connection
Grades 3rd – 12th
No Prior Coding Experience is Needed
Looking for a summer program? Our 3-week summer classes are starting June 8, July 6, and August 3.
See details and enroll to save your spot.
Questions? We are here to help.
Answers to some common questions.
Can I enroll in a class that has already started?

We allow late enrollments as long as we still have room in the class. Contact us to check availability.
What if my child has coding experience?

The CodeWizardsHQ program is a multi-year sequentially structured curriculum that is beginner-friendly and requires no prior coding experience. If students have coding experience (other than Scratch, Code.Org, Minecraft, etc), they might be able to join an intermediate course based on demonstrated skill level. See the Advanced Placement Testing page for more details.
What course should I start with?

The first course depends on grade level. See what the first course is on the enrollment page. Upon successful course completion, students progress through our structured curriculum in the order that they are listed on the curriculum page. See the placement testing page if your student has significant coding experience.
Do courses have prerequisites?

The Introduction to Programming with Python course does not require any prior coding knowledge. The course is meant to build a strong foundation of coding knowledge for the rest of our courses. We ask that students take courses in the order that they are listed on our Curriculum page.
Does CodeWizardsHQ offer scholarships?

We offer merit, diversity and needs-based scholarships. Check out our scholarship page to check your eligibility and apply.
How much does a course cost?

All courses meet for 12 class sessions with an associated cost of 3 payments of $149, unless specified otherwise. At no additional cost, students get 24/7 email support from teachers and live teacher help during weekend office hours, online student community and weekly progress reports.
Do you have a trial version?

We offer a money-back guarantee if you choose to withdraw from classes within your first four class sessions. So while we do not have a "trial" class, we do have a built-in trial period. The best way to experience our program is to just dive in and evaluate the experience before the 4th class session.
How does your money-back guarantee work?

CodeWizardsHQ will do everything possible to make our classes challenging, fun, and productive for your student. If you don't want your student to continue, please notify us of your withdrawal within the first four class sessions in our program and you will receive a full refund.
What is the best time to enroll?

We are a year-round program. We start new classes every month. Don't wait to get started. Enrollment is open now. As soon as you enroll, you will receive a welcome email and orientation package for you and your child.
Can my child and their friends be in the same class?

We are happy to accommodate friend requests when possible, as long as students are on the same curriculum and give a minimum 1 week notice in advance of class start date. We will not be able to rearrange class assignments once classes are filled.

When enrolling siblings or using a referrer name during enrollment it is not assumed that they want to be in the same class. Please email us at school@codewizardshq.com if you would like students grouped in the same class.