Spirit Night Coding Class
What if you could learn how to code and create some awesome music? How cool would that be?

In this 1-hour session, we will use Scratch to create a fully working virtual music band. Each student will have the capability to add their own favorite musical instruments. We will use the computer keyboard and mouse to play those instruments.
During this 1-hour session, your child will:
Learn to code in the beginner-friendly programming language, Scratch (no previous experience required!)
Get to try out a live online class
Do hands-on coding exercises
Receive instruction from our expert teachers
Evaluate whether he/she will enjoy learning to code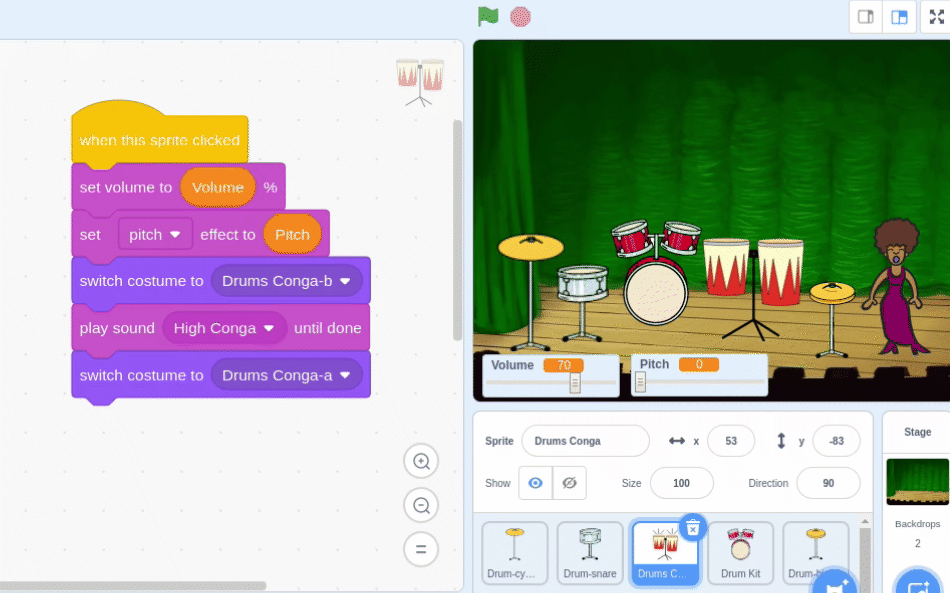 The CodeWizardsHQ Advantage
Our reviews speak for themselves.
During this class your child will learn to:
Create a project in Scratch
Add backdrops/sprites
Add sound effects
Add mouse and keyboard events to play sound effects
Bonus: use variables
Bonus: use Scratch music extension
Date & Time
Select your school in the form below to see class options.
Location
Your child will attend our class with live teachers from the convenience of your home. No driving is necessary. Our live, online classes are taught by a practicing coding professional at a set class time. We will send you instructions for logging in to the class 3 days before the class start date.
Tuition
$20 $39. We will also donate $10 of the class tuition to your PTA chapter!
Requirements
Computer with an Internet connection, keyboard, and microphone
Google Chrome browser
No prior coding experience is needed
Ideal for ages kids 8-11
Enroll Now!
Sign-up for an intro class below at a time that is convenient for you.