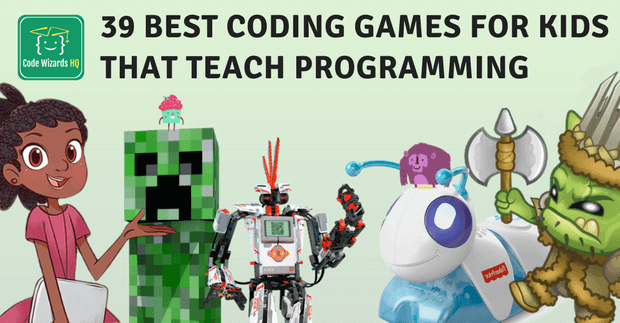 Computer coding is an innovative skill that has slowly trickled down into the younger generations.
Whether you are looking to help your child eventually learn how to become a computer programmer, or are simply wanting to expand their knowledge, learning how to code has a huge variety of advantages that can help how the brain learns, remembers, and even processes new information.
While the benefits of coding are exciting, sometimes learning how to actually do it may seem like more of a chore for kids instead of the opportunity it is. That's where we come in.
We have put together a highly researched list of the best coding games for kids that teach programming skills while they get to have fun at the same time. We have organized the games according to grade and age level so your little ones are sure to find a game that is perfect for them.
---
Pre-School

Overall: Code Karts introduces coding concepts to young children through the use of logical puzzles in the form of a fun racetrack. With over 70 different levels and two different game modes, kids will have no shortage of entertainment or variety when it comes to this app.
The objective of the game is to use directional bricks to get their race car to the finish line, providing a stimulating coding environment.
Code Karts also comes in more than 20 different languages, bringing the fun to a wide audience, and young children will easily learn the fundamentals of code as well as directions and logic.
---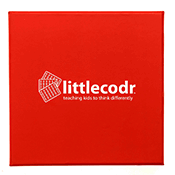 Overall: Designed for even the youngest of programmers, LittleCodr stands apart from other coding games as it is a simple card game that incorporates gross motor movement and fun. Originally crowdfunded on Kickstarter, LittleCodr saw huge demand due to its interactive fun, lack of screen time, and engaging methods of teaching programming to students.
Using simple action cards, kids get to program their parents or friends to do silly movements while they learn skills like linear thinking, sequencing, prototyping, debugging, and coding.
---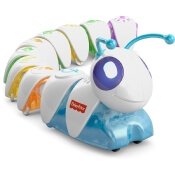 Overall: Brought to you from education giant Fisher-Price, Think & Learn Code-a-pillar is an interactive game that was designed for young kids to discover and explore the world of coding.
With a cute and irresistible caterpillar as the lead of this game, kids will be able to help him eat, play, and advance through various obstacles, all while expanding their logic and sequencing skills, as well as their number recognition and problem solving abilities.
What's even more exciting for parents is that the more your child plays, the more they learn! Each level increases in complexity as the game progresses.
---
Overall: Code & Go Robot Mouse Activity Set is a screen-free way to teach foundational coding skills to even the youngest of programmers. Including double-sided coding cards, a Programmable Robot Mouse, cheese wedge, and a special Activity Guide, Code & Go allows kids to create endless maze paths for their mouse.
Once their specific maze is created, users set up the coding cards to instruct their mouse where to go. The mouse can even light up, make sounds, and features two different speeds, keeping the game interactive and engaging.
---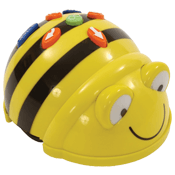 Overall: The Bee Bot app was designed specifically to help young children grow their programming skills and sequencing abilities through the use of a fun and interactive game. Based on the lovable floor robot, the app features 12 different levels which progressively get harder as the user advances. Each level is timed and gives exciting rewards, providing incentives for even the youngest of coders.
Kids can also enhance their directional language as Bee Bot moves forwards, backwards, left, and right. Set in a relaxing garden setting, this will be the perfect game for young ones ages four and up.
---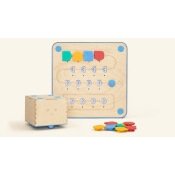 Overall: In a world full of technology and screens, finding a game that is free of these yet still teaches your child the basic of coding may seem like an impossible task. That's where Cubetto stands apart. Cubetto is a friendly wooden robot that teaches children the basics of computer programming through a real-world, tangible object.
Through adventure and hands-on play, Cubetto allows kids to manipulate and touch its blocks in order to tell the robot where to go. It can also be used with special books and maps, providing a positive and all-encompassing experience without the need for an app or device.
---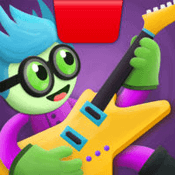 Overall: There is no shortage of research that proves music is beneficial for a child's development, so when combining that with the advantages of programming you are sure to have a unique and positive game on your hands.
Osmo Coding Jam is an engaging board game that connects to an iOS app and allows kids to create their own music with hands-on coding blocks. By being able to physically change the coding blocks on the board game, even the youngest coders are learning how to sequence and problem solve. Through the use of music, kids can also develop rhythm, melody, and harmony.
---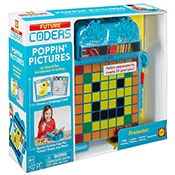 Overall: Brought to you from ALEX Toys, Future Coders Poppin' Pictures is an engaging activity that breaks down different images into sequences of symbols. Kids are challenged to create the pictures using code.
With a unique suction cup tool, they are to grab the tiles and pop them into position on the included grid according to whatever picture is on their challenge card. Without having to use internet or a screen, this game encourages sequencing, problem solving, and logical thinking, all for children ages four and over.
---
Grades K-2
Overall: CodeSpark Academy is an award-winning app that has introduced the concepts of coding to over 20 million children in more than 200 different countries. Using a "no words" interface, this app teaches all of the fundamentals of computer programming for kids through puzzles, games, printables, and even projects, bringing the fun from the screen to life.
With personalized daily activities based on your child's progress, engaging curriculum developed by research from MIT, Princeton, and Carnegie Mellon, and new subscription app content every month, your child will have a hard time putting this one down.
---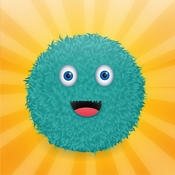 Overall: Kodable is an online resource utilized by parents and educators all over the globe. With over 70 different lessons combining both on-screen and off-screen components, Kodable breaks down computer science topics into basic concepts that kids can use for life.
All materials for each lesson are included, and the skills they learn from coding carry over into other areas, improving their critical thinking, communication, collaboration, and creativity.
Through interactive games, your child can foster a love of learning that will last a lifetime, and through carefully crafted standards, you can ensure their fun will help them be prepared for higher educational concepts. It also connects with an app which unlocks various avatars as kids advance levels, providing engagement and incentive.
---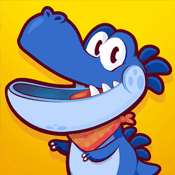 Overall: Combining hands-on tiles and an interactive app, Cork the Volcano is an exciting game that is truly outside the screen. Through the use of 22 programming Puzzlets (tiles), kids can manipulate the pieces to navigate characters through the game, engaging the mind and giving each player a new way of thinking.
The tiles include a Play Tray that connects wirelessly to either an iPad or Android tablet. While the beginning game introduces Left, Right, and Jump pieces, later puzzles provide the options of Modifiers and different characters, progressing in complexity and changing in setting.
---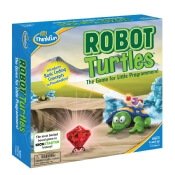 Overall: Robot Turtles is the next generation of board games. While providing a fun and engaging hands-on game for them to play, your kids will feel in control and get to learn all of the basic concepts of programming at the same time. Through simple commands that are used to program the Robot Turtle, your little one will learn what it means to write code, debug, and use basic functions. As they play, they unlock new challenges, giving the game new life and growing with them.
The best part about Robot Turtles? It's a time for the whole family to be silly and play together, spending meaningful time away from the screen.
---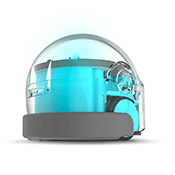 Overall: If you are looking for a coding robot specially designed for younger children, look no further than Ozobot Bit. Ranked among one of the top smart toys for kids, Bit comes with a STEAM starter kit of DIY stickers, color code markers, an OzoDice game, and 25 various activities.
By drawing lines or color codes, Bit follows the path your child designs, whether it be a map, a maze, or even a huge cityscape. Bit is an excellent way for kids to interact with a programming robot without having to utilize screens or the internet.
---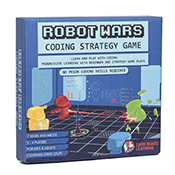 Overall: Designed for children seven and up, this board game is full of fun and can be enjoyed by the whole family. Blending the Java programming language into English commands that kids can follow, ROBOT WARS tests kids skills to see if they can navigate their robot through an artificial war zone.
Kids choose the CELEB of their choice and move their robot according to the command on the instruction card. Robot Wars covers a variety of programming skills, including sequential logic, conditional logic, functions, looping, bugs, and robotic movements.
---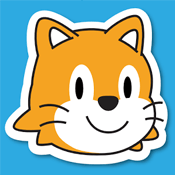 Overall: Scratch, Jr. teaches young children (ages 5-7) important new skills as they begin to program their own interactive games and stories. Inspired by the popular Scratch programming language used by millions of people around the world, this more novice version allows children to snap together programming blocks in order to make their characters move, jump, sing, and dance.
It also exposes the user to math and language concepts, supporting early-childhood literacy and numeracy. This app was designed by leading experts to better fit younger children's cognitive, personal, social, and emotional development, so you can feel confident it is appropriate for your little one.
---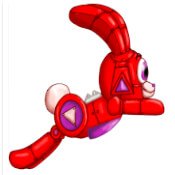 Platforms: Board game
Overall: Designed and created by a 9-year-old, CoderBunnyz is a unique board game that teaches a range of coding topics to young children and adults alike. Perfect to play with the whole family, CoderBunnyz is a highly interactive way to introduce coding, with 13 levels of kinesthetic learning that grows with your child and their skill levels.
The game involves programming robot bunny game tokens with code cards. The goal is to eat the carrot and reach the destination before others do!CoderBunnyz covers a variety of basic and advanced programming concepts, including sequencing, looping, functions, branches, debugging, and inheritance.
---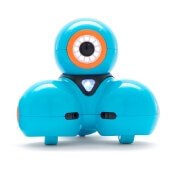 Overall: Dash Robot is a real robot that is charged and ready to play with right out of the box. Through the use of a connected app, your child is able to help Dash perform new behaviors, like dancing and singing, as well as move and navigate around objects.
What makes Dash stand out from other games is that there are multiple apps available that align with various age groups, learning levels, and play styles.
Each one allows you to tailor the program to your specific child's needs, giving them fun that is made for them. Dash also comes with a variety of different add-on accessories, letting your child individualize them and make them their own!
---
Grades 3-5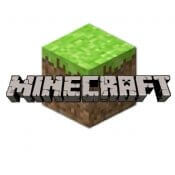 Overall: Minecraft is one of the most popular programming games for kids out there, with currently over 100 million registered users. At its core, Minecraft is a game about placing blocks to make objects and going on adventures. But in reality, it is so much more than that.
Although the game's visuals may look dated to us adults, children are drawn to its simple looks and unique graphics.
koThe beauty of Minecraft is that it truly gives children the freedom to create and explore almost limitlessly, while also giving them missions and goals, inspiring their problem solving, creativity, and logical thinking at the same time.
---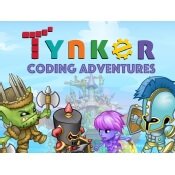 Overall: Winner of a large variety of awards, including Parents' Choice Gold Award for coding games for kids, Tynker is an interactive game that makes programming accessible and fun for kids, regardless of their prior experience with the content. Using intuitive visual blocks to create games, kids have the ability to also write interactive stories, modify Minecraft, program drones, and explore other STEM topics.
Tynker also can be played offline without internet connectivity, and with your permission, your child could share their creations with the Tynker community and explore projects made by other kids, as well.
---
---