Every day, we're surrounded by technology. As a result, coding has become an important second language for children and adults alike. Parents may find it difficult to teach programming to children if they don't have any experience themselves. Fortunately, there are many resources available to help parents bridge that gap and provide a great learning experience for their kids.
Today there are many online coding programs for kids that provide the structure needed for kids to learn while being flexible enough to meet the demands of the modern family. Not only are there ample options for kids programming classes, but there are also tons of other free games, apps, and other resources that help kids learn programming skills.
Read on to learn more about how to teach your kids how to code and 46 free resources that can help you along the way.
Why Should Kids Learn Programming?
Learning to program is like learning a new language. Young kids can learn languages faster and easier than adults because their developing brains are made for learning, so childhood is a great time to start learning programming concepts. Learning to program helps kids develop skills that will not only benefit them in school but also help them stand out from the crowd in the job market.
Speaking of programming jobs, did you know that half of the highest-paying jobs in America require some coding knowledge? Not only this, but the demand for programming skills continues to grow. In 10 years it's estimated that there will be 1.4 million programming jobs available, but there are currently only 400,000 candidates with the right qualifications to fill those positions. This means that there's a huge supply gap for people with programming skills. Despite this, only 1 in 10 schools currently teaches any programming, meaning it's up to parents to make sure their children have access to the learning resources they need to develop these skills.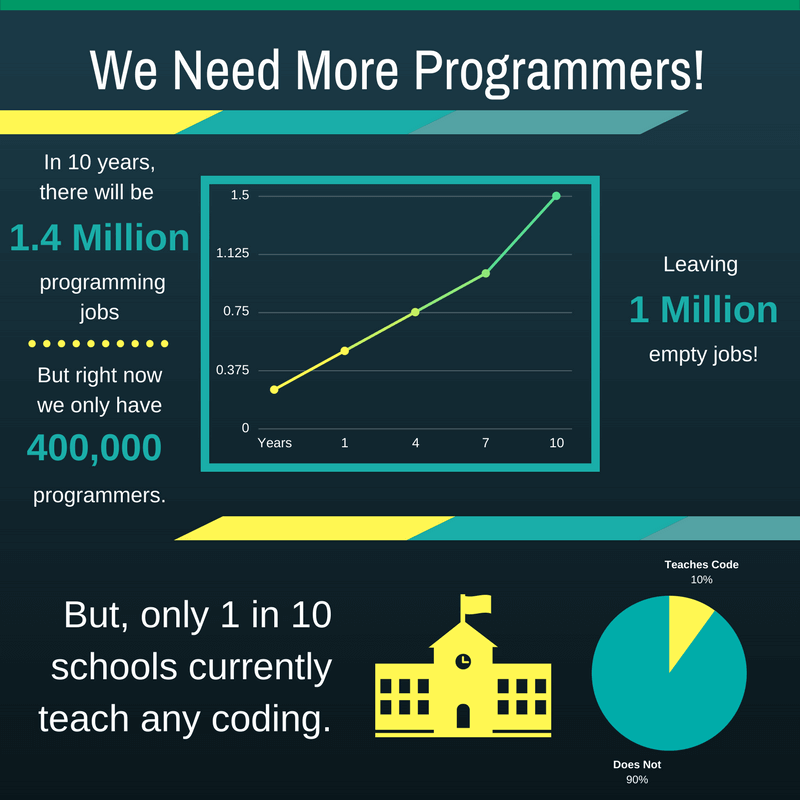 Not convinced yet? See our full list of 26 Reasons Why Kids Should Learn to Code.
How to Choose the Right Coding Classes for Kids
With the myriad of options available to parents these days, it can be difficult to determine which coding program is right for your kid. This decision can be even more daunting for parents that don't have a background in programming. Fortunately, there are several key indicators that you can use to judge the quality of a coding program and help choose the best option for your child.
Use these indicators to determine what program provides the most value for you and your child. For more insights and tips from industry experts, see our full resource guide Choose the Right Coding Class for Your Kid.
Free Coding For Kids Resources
Free Coding Apps for Kids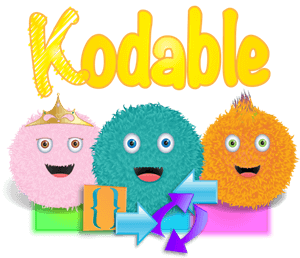 Kodable (4-11; iOS/Browser)
Kodable teaches computer science fundamentals through kid-friendly, self-directed lessons. Students get to create and play alongside bright, cute characters.
Starting with coding games at the Kindergarten level, the student progresses to reading and writing JavaScript. Along the way, they get to build their own characters, create levels, and take on other programmers.
Organized as a classroom curriculum, each unit includes a teacher's script, an unplugged activity, an independent practice activity, and some kind of assessment or quiz. Kodable is a great way to take students from block programming and transition to real code.
Free Coding Websites for Kids
Free Coding Activities & More for Kids
CodeWizardsHQ: The Ultimate Coding Class for Kids
If you want more support and a structured curriculum while learning to code, see the online coding classes for kids that we offer here at CodeWizardsHQ. We've adopted a blended method to teach kids programming principles and practices using a combination of small, online teacher-led classes delivered and build-as-you-learn projects.
By completing our structured curriculum, students are introduced to Scratch, HTML & CSS, JavaScript, WordPress, Responsive Design, App Development, Python, MySQL, and Git.
Programming classes are available for kids in elementary, middle, or high school and no prior experience is necessary.
Kids can start in elementary school with block-based programming and advance to front and back end coding languages in high school. Every student has direct access to a teacher who is an experienced programmer. The instruction and projects are all web-based, so students can attend CodeWizardsHQ from any place where there is a reliable internet connection.
Ready to level up your child's learning experience? Learn more about our kids coding programs or enroll now.