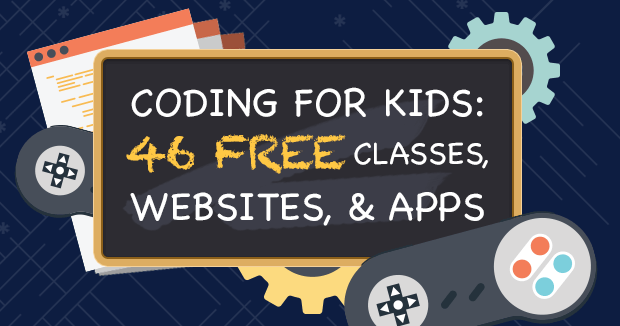 It's easy to imagine a kid learning coding being stuck in front of a computer for the rest of their lives. However, that doesn't have to be the case! In fact, coding experience can open up many opportunities and make your child more marketable when they start applying for awards, scholarships, and even jobs! There are plenty of paid coding apps, websites, and books for kids to learn to code. In the digital age, there are even more ways to learn coding for kids, free.
Coding also allows your kid to creatively express him or herself. Your child has an idea for a game? They should make it! Your child has an idea for a website? They should design it! The possibilities are endless when it comes to coding and there are FREE apps, websites, and activities available to kids of all ages.
Summer programs now available! 3-week summer classes are starting June 8, July 6, and August 3.
See details and enroll to save your spot.
Free Coding Apps for Kids
---
Free Coding Websites for Kids
---
Free Coding Activities & More for Kids
I hope that you take this advice to heart and give your kiddo the opportunity to explore a potential passion and find his or her reason for coding. If anything from this list caught your interest and you wish to further pursue programming, feel free to check out the classes that we offer here at CodeWizardsHQ. Happy coding!